Thank you for visiting my website. In my view, the largest part of my job as Representative of House District 96 is listening – so I'd love to hear from you. If you would like to see pictures and notes from the campaign trail, please visit my Facebook page here (If you "like" it you can continue to receive updates throughout the campaign.)
Here's a little bit about me: I am a fifth-generation Montanan. I joined the Army when I was 17. I was commissioned as an officer four months before 9/11 after graduating from Gonzaga University. After completing the hardest two months of my life at Ranger school, I was assigned to the 173rd Airborne Brigade. In March 2003, we executed the largest combat parachute operation since World War II, a nighttime drop to secure Bashir Airfield. We spent a year in Iraq and then deployed to Afghanistan. If you want a good read, I encourage you to look up some history about the 173rd Airborne Brigade. I am so proud to have had the privilege of serving with them.
After leaving the Army, I found my way to Washington, D.C., to study foreign policy and serve as the veterans and military aide to Sen. Max Baucus. I am now working as an attorney in Missoula and proudly serving in Montana's State legislature.
In my view, Montana is the greatest place on Earth to live, and we need to work hard to keep it that way. I believe in democracy, and if it can work anywhere it can work here in Missoula, where we still know our neighbors and say hi when we pass by a stranger.
But we shouldn't assume that we're going to hand a healthy democracy off to the next generation – we have to work for it. I believe every Montanan has a duty to do something to help make our system of self-governance work.
I reject the style of politics we see nightly on TV. Watching pundits shout at one another doesn't inform and doesn't solve problems. I firmly believe we have more in common as Montanans and Missoulians than any differences we may have as Democrats, Republicans, Independents or Libertarians. I think that out-of-state groups seeking to influence our elections while hiding under a veil of secrecy are not just cowardly and destructive; they are undemocratic and fundamentally un-American.
I think ideology should never trump common sense. Too often legislators approach a problem with a preconceived notion of how to solve it before they learn the facts. I will strive to approach each issue with an open mind and an eye to solving problems, not scoring political points.
These are hard times for lots of families. I have met so many people who can't find work, or if they do find work it doesn't pay well enough. I've spoken with young families concerned that the legislature will divert funds away from public schools toward private schools or other priorities. I've met countless veterans and proud parents of military service members who want to see better care for those who have paid the price of war. I know we can do a better job of pulling together to do what's right for our community, our great state, our country, and the generation to come.
Remember: if you're a voter, you're my boss. Please contact me and let me know how we can work together to keep Missoula a great place to live, work, and raise a family.
Click here or below to contribute through ActBlue, and thank you for your support!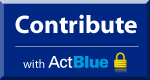 Please fill out  the form below to contact me, talk about your hopes and concerns for our community, or just to chat.
Paid for by "Andrew Person for Legislature. P.O. Box 8452. Missoula, MT 59807. Democrat. Cliff Larsen, Treasurer."